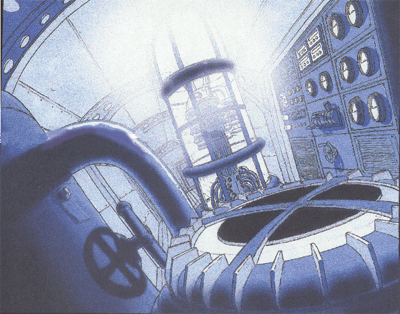 This rendering is from an in-class demo that I gave for my 2nd year layout students. The layout itself was also an in-class demo taken from the 'Layout Examples' book, Test #46, Spaceship Engine Room.

The rendering was done in markers using blue, medium blue and dark blue, working wet-on-wet as well as wet-on-dry. The final stage was the glow effect which I did in PhotoShop using the airbrush tool.

The glow effect would actually be an animated effect in the final production. By doing the effect in PhotoShop I was able to keep the original rendering in tact for later reference.