A graduate of the Sheridan College Classical Animation program, Brian has worked in the animation industry for the past 30 years. He worked as an assistant animator on the feature film, Rock and Rule, character designer on the original Inspector Gadget series, and layout artist on Ewoks and Droids, Smurfs, Flintstone Kids, Laser Tag and Punky Brewster. He was the layout supervisor on Carebears and Teddy Ruxpin, and an animator on Y's the Magnificent and other short films. Brian has also worked as an illustrator for various advertising agencies whose clients included, Kellogg's, Nestle's Quik, Barbie, McDonald's, and Burger King.

Brian Lemay was the Co-ordinator of the Classical Animation program at Sheridan College from 1996 - 2000. He was also an Instructor teaching Storyboarding, Layout, Character Design, Animation, Background Painting and Life Drawing from 1988 through 2000.

During this same time period he also wrote new curriculum for Sheridan College, the 1st year animation curriculum for the program at Studio Saskatoon, and the curriculum for the Limcockwing school in Taiwan.

In 2001, Brian left Sheridan College and moved to Seneca College in Toronto. His proposal to set up a new 2D/3D animation program was accepted by the Government and implimented in 2002. Brian wrote the curriculum for the 1st and 2nd year courses.

In 2002, while at Seneca College, Brian was asked to draw the storyboards for a film entitled "Ryan", directed by Chris Landreth. "Ryan" won the 2005 Academy Award Oscar® for Best Animated Short Film. To date the film has won more than 45 international awards.
From Feb - May 2007 Brian worked with Chris on another computer animated film titled, "The Spine", once again drawing the storyboards for the entire 14 minute film.
Brian is currently teaching 1st year Animation at Seneca College as well as 1st and 2nd year Production Art which involves Character Design, Storyboarding, and Layout at Humber College in their 3D Computer Animation Program.
Click here to see Brian's resumé.
In 1991 he began writing a series of books about the different aspects of animation.
To date, he has written 8 books on the various animation processes, including;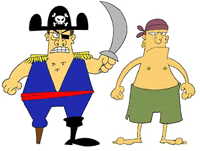 • Designing Cartoon Characters for Animation Vol. 1,
• Layout and Design Made Amazingly Simple,
• The Advanced Layout and Design Workbook
• Layout Examples,
• The Animation Drawing Course and DVD
• Animation: The Basic Principles
• Character Animation and Lip Sync
These books are currently being used at many schools of animation across North America, Europe, and Asia.
His book, The Advanced Layout and Design Workbook was translated into Korean and adopted into the curriculum of the animation schools there. The publisher has stopped communicating with Brian, so we have to assume that there are thousands of copies of this book out there now.
Another Korean publisher has bootlegged a bunch of drawings from the Designing Cartoon Characters for Animation book as well as a bunch of stuff from Disney and Bluth to put together this book on animation: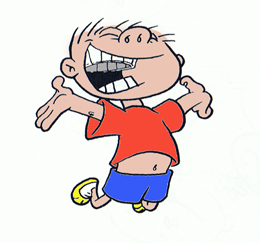 I guess they're following that saying that "imitation is the highest form of flattery" but substituting "plagerism" for flattery. (Notice the background images? If you look real close, you can see Disney's Tarzan right behind the kid's head. I don't think they got permission for that either.)
In the summer of 2006, he completed a children's book titled, "The Skunk Who Went To Town".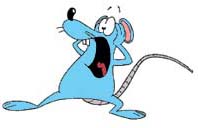 He is currently also producing, writing and animating: