Here are a few of the layouts from the Witch's kitchen.
March 13th
And here's one clean up. (2 hours)

March 10th, 2012
A couple of rough drawings before I go in and clean them up and correct perspective errors. These both took about 30 min each to get to this point.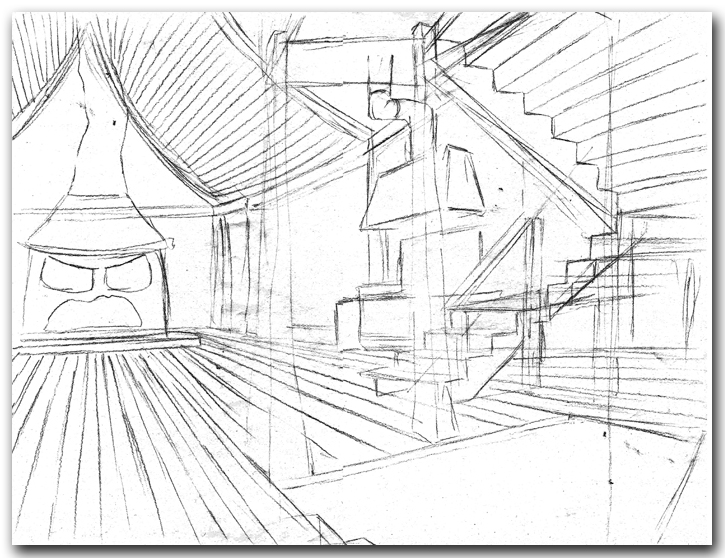 March 8th, 2012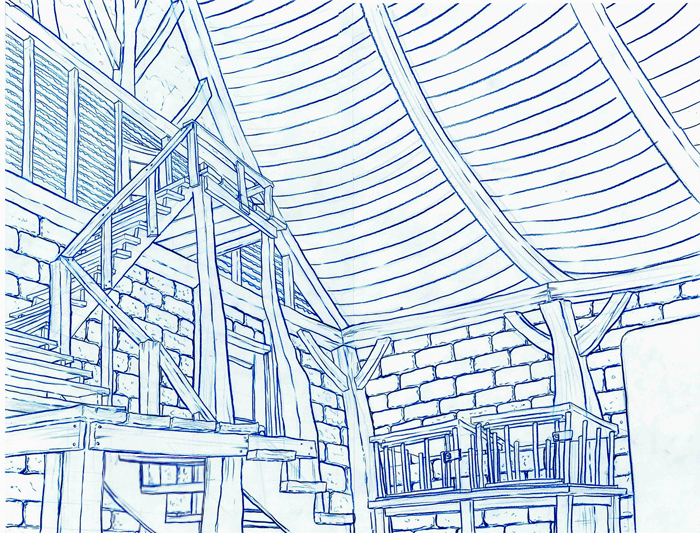 March 5th, 2012