Now do arm #9 the same way. (Remember, these are on a separate sheet of paper.)
Continue this same process with the breakdowns #5 and 13.
Then you do the same thing you did with the single arm swing, go back and do all the inbetweens. When you have all the left arms completed, take the drawings from your single arm swing assignment and trace off each of the corresponding arms that you just finished in red. Be sure the arm is in the opposite position: 1 goes with the red #9, 9 goes with the red #1.
1-9, 2-10, 3-11, 4-12, 5-13, 6-14, 7-15, 8-16, 9-1, 10-2, 11-3, 12-4, 13-5, 14-6, 15-7, and 16- 8.
So, your final #1 should look like this: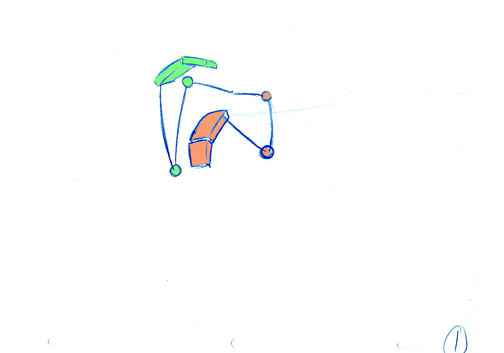 #5 should look like this: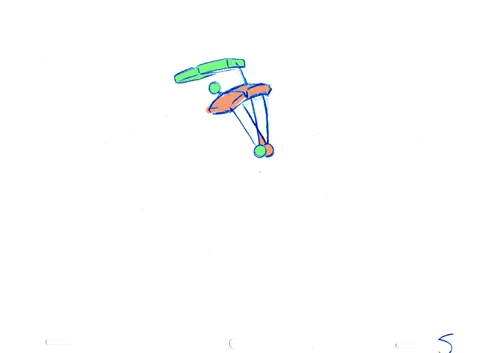 #9 should look like this: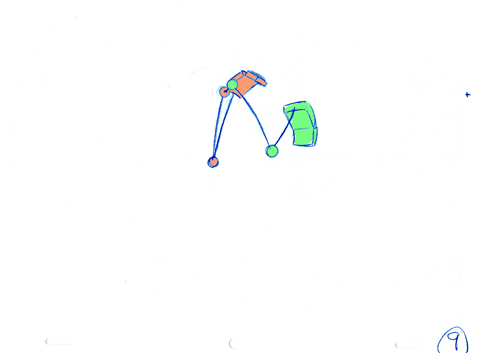 And #13 should look like this: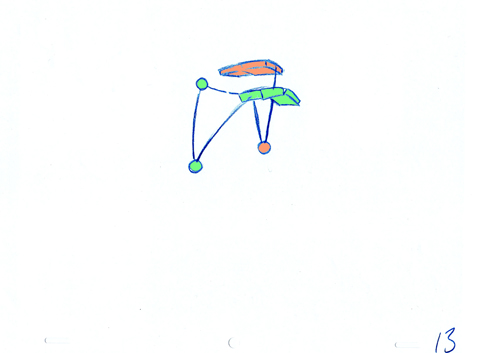 Confusing???
Take a peek at the pencil tests
Here is the single arm version.

And this is the double arm version color coded so you can follow them easier.
You have to think this through. If you don't, you won't be able to complete it. Once you've done it, it'll make sense. This is a pretty complicated arm swing. Maybe try something a bit easier first.
Here's a slightly more simple swing.
You can watch my lecture for this assignment on my YouTube channel:
Part 1 of 3
Part 2 of 3
Part 3 of 3


Use the inbetweening flipping method shown in this video.
Pencil Test
At this point, because things are getting complicated, it would be best for you to shoot a pencil test. This will also help you to see if the timing is proper.
Watch a short video showing how to flip your final animation stack.